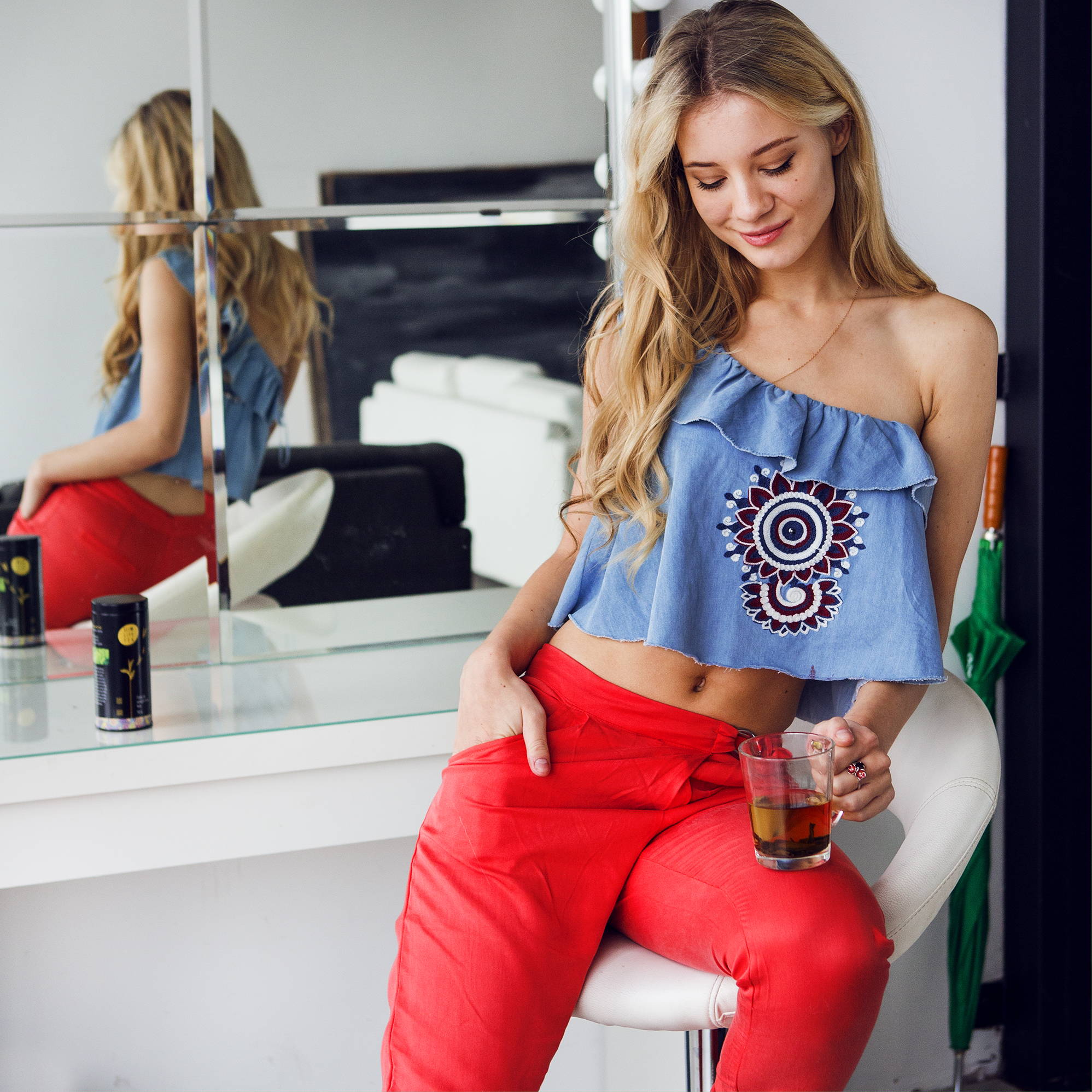 See what SLIM LIFE TEA® customers are saying about us.
---
It is absolutely amazing what this tea does. I can enjoy great tasting tea and at the same time embellish my body and skin. I was introduced to this tea by a friend of mine. I have tried so many teas and all of them failed for me, so I was sceptic about this one as well. After my friends Alexa's persuasion, I thought, ok I will give it a try. Guess what, by drinking this tea in accordance with recommendations, I have lost some weight and also, I have noticed positive effect on my skin. Thank you, Slim Life Tea and Alexa, for making me happy about my body again.
My coworker recommended this to me and I must say this tea is ABSOLUTELY amazing. I've been drinknign this for about 2,5 months now and I managed to get rid of aroud 10 pounds (!!!). im seriously surprised in a good way, just wow
I found Slim Life tea helped with my appetite, and that is something that I will continue to use. I am glad that it does not contain any laxatives as this is not what I needed. I am very pleased with this product. I can't see using anything else.
Love this tea, it has helped me to shrunk my stomach and to jump start a healthier life and maintain weight loss. I recommend Slim Life Tea because of its efficiency and morning energy boost.
Best thing about this product for me is that it's completely natural. Bought it a month ago and I can already truly say that it's a worthy investment.
Drinking Slim Life Tea really helped me to stop the cravings. One cup before the meal also decreases your appetite which allows you eating less and getting a flat tummy.
Drinking this tea I feel less hungry and more energised. It has completely curbed my snacking appetite throughout the day. Highly recommend if you're on a diet, or want to live a healthier lifestyle.
After 3 months of drinking this tea I got rid of 11 lbs. I'm so proud of myself, even my co-workers noticed major changes. I feel so confident with my figure now!
I was sceptical that tea can do something about extra weight but it really does work. I'm more than happy.
slim tea is excellent in taste. I've lost 10pounds! It's not laxative I just seem to eat less as I'm not as hungry.
Ever since I started drinking this tea I feel so much better about myself.. I finally managed to lose some extra pounds, which seemed impossible before
This was the first time I have used a weight loss tea - love how it curbed my appetite. I lost 7 pounds after 6 weeks of drinking the tea